Sanctuary / Church
Parish Church of San Giovanni Battista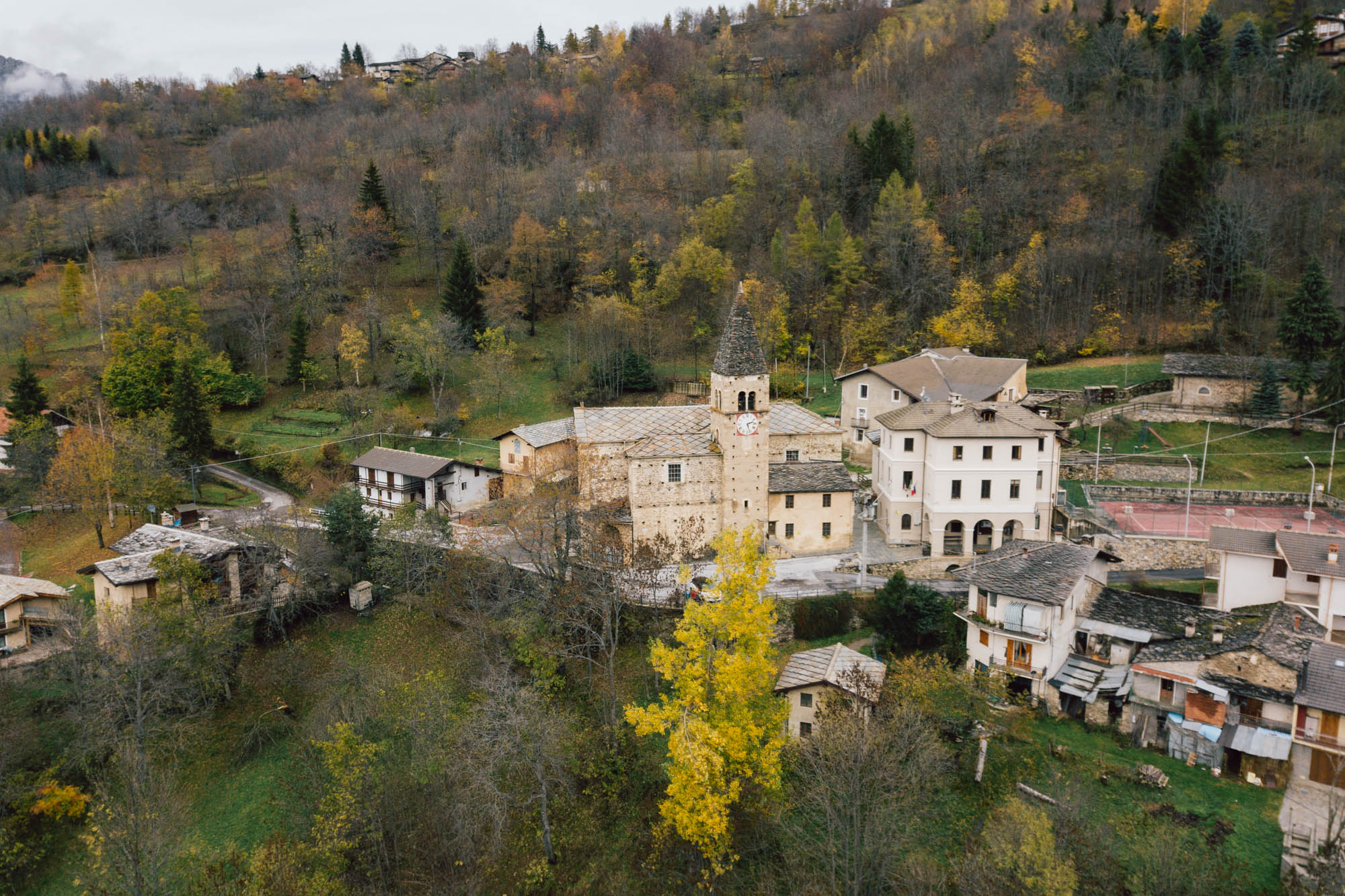 It has escaped the passage of time and looting and awaits you in all its splendour: Hans Clemer's polyptych is in this small church in Celle Macra.
The parish church of San Giovanni Battista in Celle Macra dates back to the 14th century. Between the 17th and 18th centuries, it was almost completely rebuilt in the Baroque style. The exception is the medieval bell tower, which retains its original structure with mullioned windows with a pyramidal spire. Entering the church you will find a single nave with ribbed vaults, a spacious presbytery and two side chapels. It houses a Gothic baptistery attributed to the workshop of the Zabreri brothers.
In the chapel on the right is the Rosary Altarpiece, dating from the 17th and 18th centuries; on the left is a painting by Gonin, which originally served as an altarpiece. A position that has allowed it to hide and preserve the true jewel of this church: the precious polyptych by Hans Clemer, the Master of Elva. Commissioned in 1496 by Giovanni Forneris di Fiasco, the polyptych belongs to Hans Clemer's early artistic period. In this work, the Maestro d'Elva manages to fuse the characteristics of Provençal Mediterranean painting with the new influences of Lombard and Ferrarese art. Composed of five panels, the altarpiece is placed high up on the apse wall. Having escaped the Napoleonic raids, although it has come down to us without the polylobate frames, it is one of the few dated works by Hans Clemer. The plates have two overlapping registers. The first depicts, full height, the Madonna and Child holding a pear; to the right St Paul and St John the Evangelist; to the left St Peter and St John the Baptist, who presents the patron in prayer, as was the custom at the time. The wooden ogive frames that joined the figures are missing. Above the traces of the frames, Saint Sebastian and Saint Michael are depicted on the left; the Annunciation with the archangel and the Virgin Mary in the centre; Saint Magdalene and Saint Catherine on the right. In the upper register, on the other hand, the figures are depicted in three-quarter view: on the left we find Saint Lawrence with a gridiron, symbol of martyrdom, and Saint Anthony Abbot with a bell. On the right, St. Stephen with the stones, symbol of his stoning, and St. Nicholas of Bari with the three children he resurrected. In the centre two angels support a circle, of which only traces of the background remain today.
Take your time and admire this masterpiece in all its detail.
How to visit the site

In our NEWS section you can find information about planned visits in 2022! Open all year round. Get the keys from Locanda Maraman Oste de Seles 349 5326880 / 329 3219082 (Closed Mondays)
They might interest you
Other attractions similar to this one.