Sanctuary / Church
Chapel of San Sebastiano and Fabiano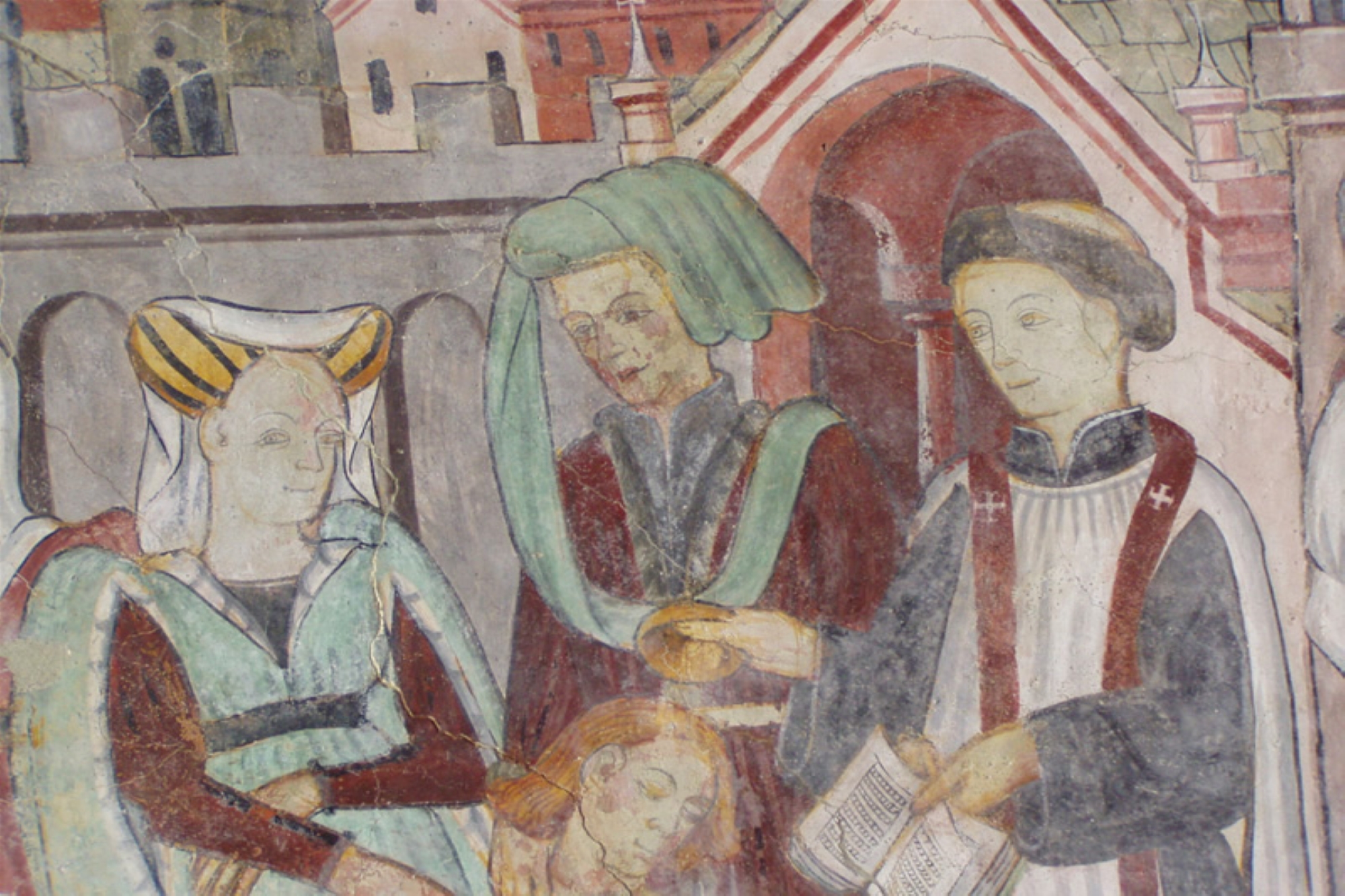 Surrounded by greenery, the small chapel in the hamlet of San Sebastiano is waiting to show you a mid-15th century pictorial cycle of rare beauty.
The chapel is dedicated to Saints Sebastian and Fabian and dates back to 1450. It originally consisted of a single hall with a semicircular apse to which two rooms were added on the sides, the sacristy and the present nave.
The chapel was frescoed by Giovanni Baleison of Demonte.
The magnificent frescoes depict the story of Christ's childhood, from the nativity to the adoration of the Magi, with scenes from the apocryphal Gospels such as the miracle of wheat during the flight into Egypt.
We recommend an in-depth look at the nativity, depicted here as a family scene. Mary assists the midwife Zachele who washes the Child in a basin. In the meantime, Joseph heats up the soup: an iconography, typical of the Provençal area where Baleison worked, that symbolises protection for the family, but also Joseph's estrangement from the mystery of Christ's birth.
A second cycle of frescoes illustrates moments from the life of Saint Sebastian.
On the outside, in addition to the typical bell gable, two frescoes are still visible on the façade depicting St Christopher and St Bernard of Menthon, with the chained devil, symbolising victory over temptation. You, however, allow yourself be tempted by this chapel: it is well worth a visit!
How to visit the site

In our NEWS section you can find information about planned visits in 2022! To visit the church, please contact the numbers: 0171-998188, 0171-998114, 0171-998307
They might interest you
Other attractions similar to this one.