Sanctuary / Church
Parish Church of San Michele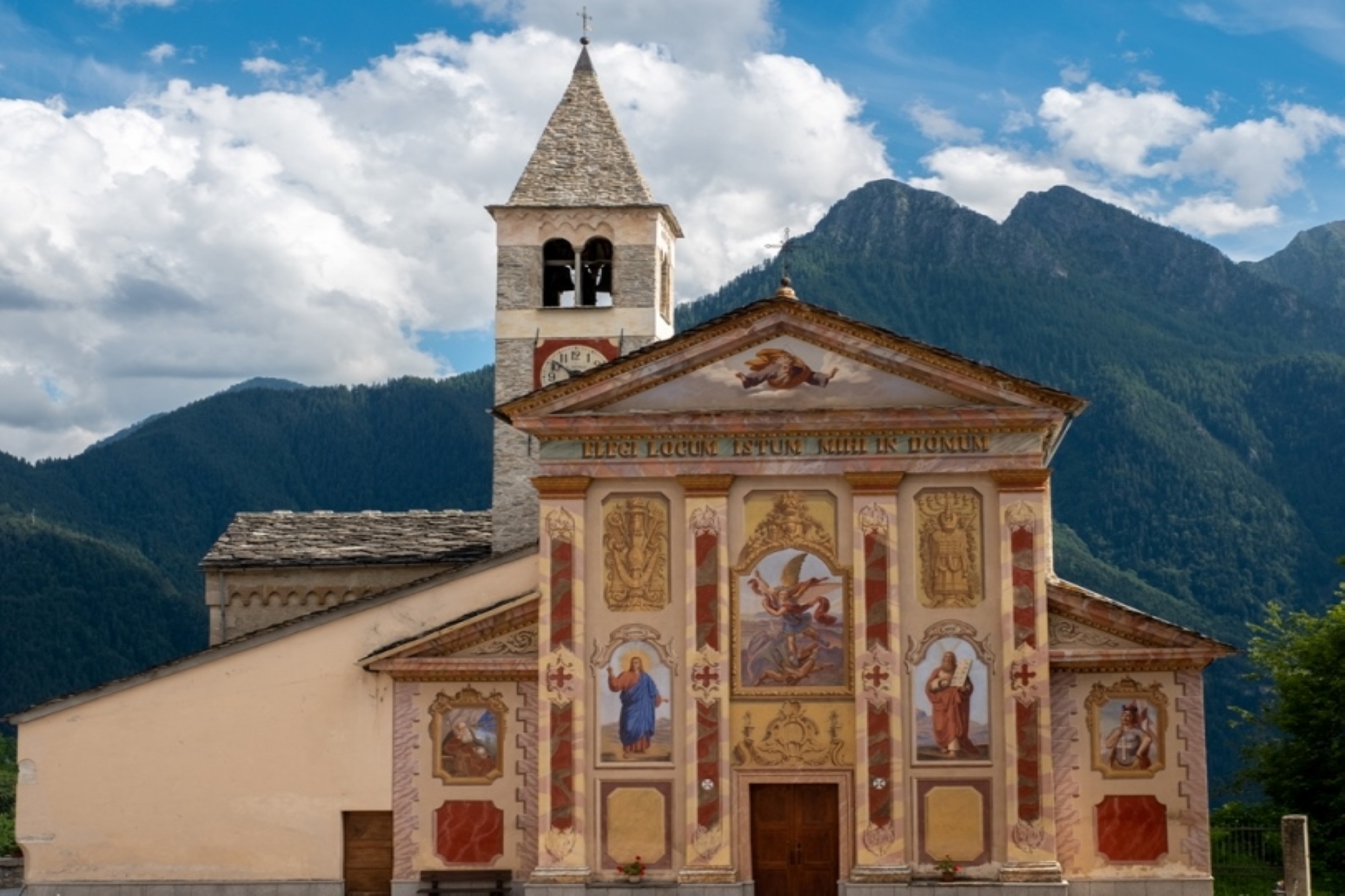 Sundials always have great appeal. If you too are impressed, the Parish Church of San Michele is the right destination for you. Situated in a dominant position above the village of Prazzo Inferiore, the parish church is a 17th-century building constructed in Baroque style on an older pre-existing structure. Of the first Romanesque-style church, only the apse and spired bell tower remain. The bell tower has a single-lancet window on all sides and mullioned windows on the four sides of the belfry with an arched cornice and a pyramidal spire in exposed stone, typical of the Maira Valley.
On the 'big chapel', the left side chapel, the church has two beautiful sun dials, and the recent restoration in 2012 brought to light the signature of the author who created these works in 1698, Josepus Ceaglius. Both display the hours and the seasonal calendar with the signs of the zodiac. They are fascinating, aren't they?
How to visit the site

In our NEWS section you can find information about planned visits in 2022!
They might interest you
Other attractions similar to this one.