Sanctuary / Church
Sanctuary of San Costanzo al Monte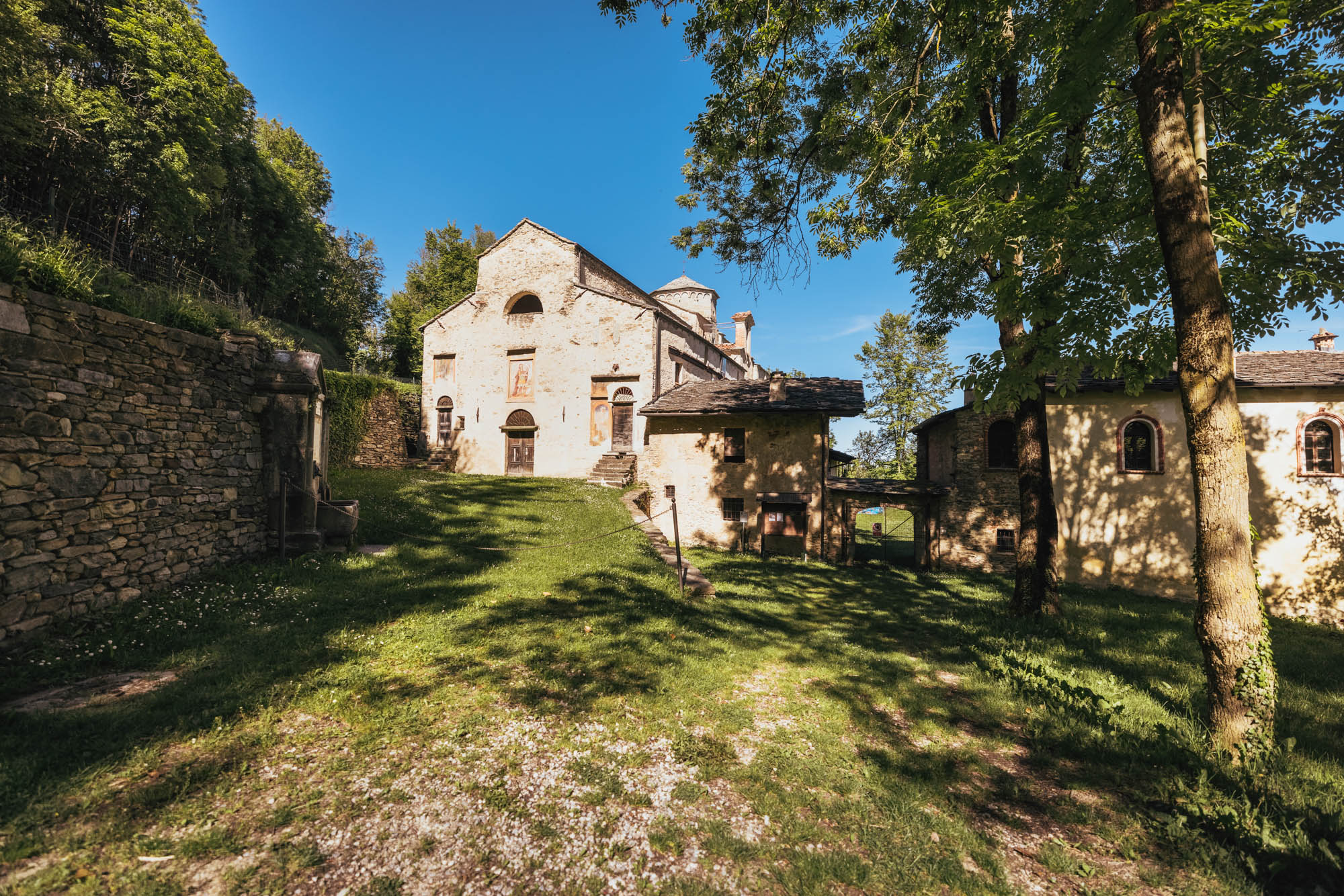 On the Occitan route, it is worth stopping at the Sanctuary of San Costanzo Al Monte, a masterpiece hidden in the Villar woods.
There are several ways to reach this national monument, the most convenient is to start from Dronero by travelling up an asphalt road to the Sanctuary of Santa Maria Delibera, from where you can reach San Costanzo al Monte on a dirt road.
The church of S. Costanzo al Monte is one of the most interesting, and at the same time one of the least known, Romanesque monuments in the region
Its foundation is attributed to Aribert II (701-712), but it was destroyed by the Saracens in the 10th century. It was then rebuilt on several occasions between the 11th and 13th centuries, with additions in later periods, such as the 18th-century façade.
The Sanctuary of San Costanzo Al Monte consists of two churches, one above the other, and two staircases lead to the various rooms.
The upper church has three naves ending in three apses. The columns are decorated with geometric motifs. On the south wall of the church, at the level of the first bay, traces of 11th-century frescoes depicting the stories of Adam and Eve
The octagonal tiburium on trumpet-shaped pendentives and the finely sculpted capitals with animal, plant and monstrous themes are in Lombard style.
In the lower church, squat stone pillars support low cross vaults. The oldest area is the eastern one and it is thought that this may be the crypt of the ancient church destroyed by the Saracens.
The latest restoration, which lasted three years, was completed in 2019. On this occasion, a cycle of frescoes was found on the perimeter walls of the church, depicting episodes from the life of Jesus according to the narration of the apocryphal Gospels, articulated within ribbon-like frames, stylistically attributable to the Romanesque phase of the building between the 11th and 12th centuries.
A curiosity: look in the right aisle for a stone parallelepiped with four hemispherical cavities of different volumes: these are the measures for the tithes on the produce of the land that the farmers had to pay to the abbot every year.
How to visit the site

In our NEWS section you can find information about planned visits in 2022! It can be visited by contacting the Villar San Costanzo Volunteers for Art on 335-7780966.
They might interest you
Other attractions similar to this one.