Other
Mulino della Riviera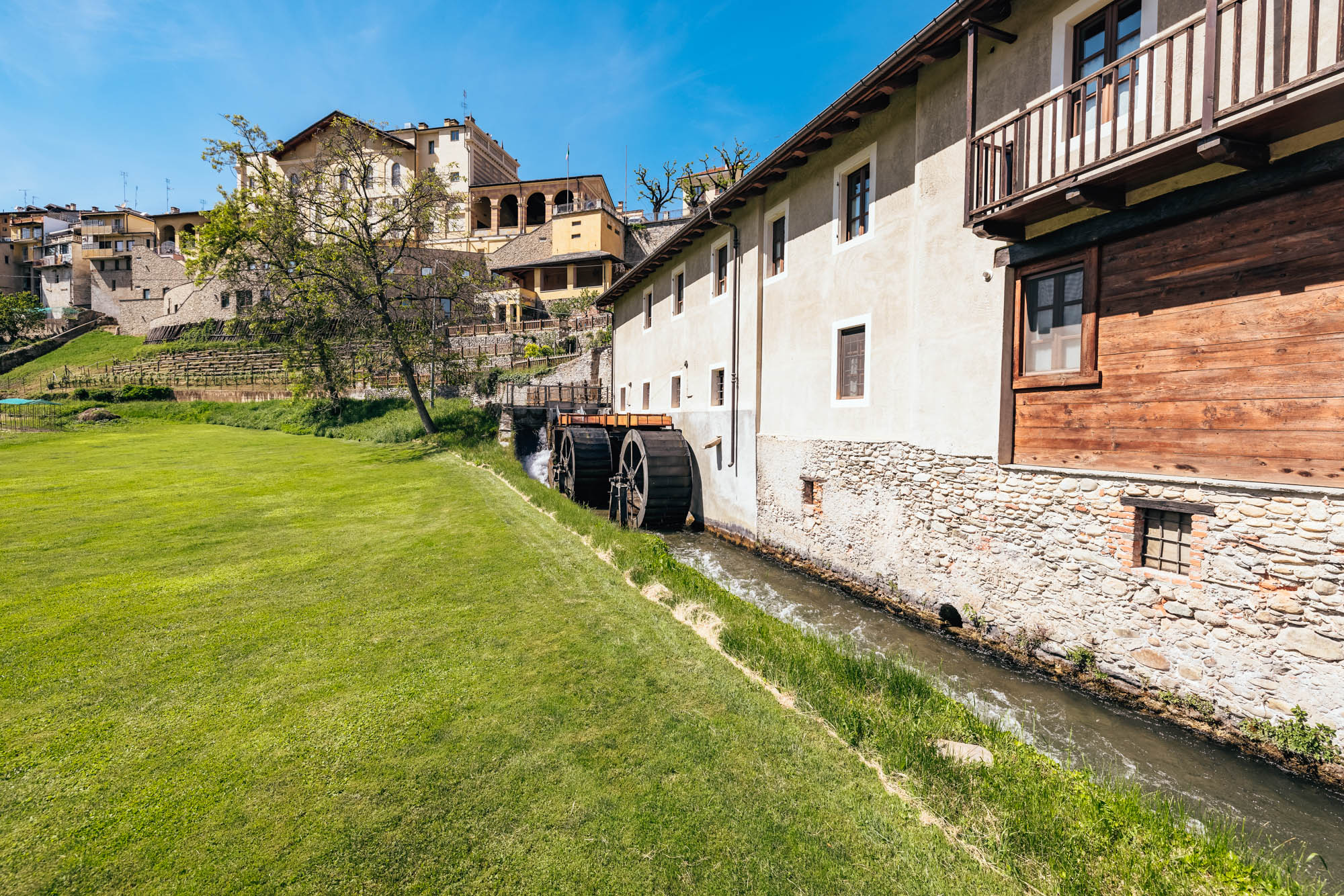 Over the centuries, the inhabitants of the Maira Valley relied on mills to grind the cereals they produced. Today, few examples remain, and the old Riviera mill in Dronero stands out for its ancient and fascinating history.
600 years ago, Benedictine monks decided to build a water mill to grind flour using the Coemella canal.
The mill then had only two millstones, but over the centuries more were added. Several extensions of the original structure over time, such as the granary and the miller's dwelling.
In 1970, after centuries of grinding, the old mill fell into disuse and remained abandoned until the Cavanna family intervened.
He had chosen to use stone-ground flours for his biscuit production and, in order to better control the quality of the production process, he initially decided to rent it and then, in 2002, to buy it outright.
It is thanks to the intervention of this family that today the mill has been completely renovated and is fully functional.
It is possible to visit the old Riviera di Dronero mill where you can discover how the stone millstones work, how water drives the mill wheels and how a centuries-old tradition has been brought back to life and is still handed down today. You will see how the finest flours are produced, the result of a production system aimed at protecting biodiversity
At the end of the trail, you can recharge your batteries with artisanal biscuits made with flour produced in this very mill!
https://www.mulinodellariviera.com
How to visit the site

NEWS! Visits to the Mill will resume in April 2022! Visits will be scheduled, once a month - Each visit day will be a Saturday and has 2 slots available for 12 people Book your visit here: https://mulino-della-riviera2.reservio.com/
They might interest you
Other attractions similar to this one.