Museum
Sèles Museum of Anchovy Makers and Itinerant Crafts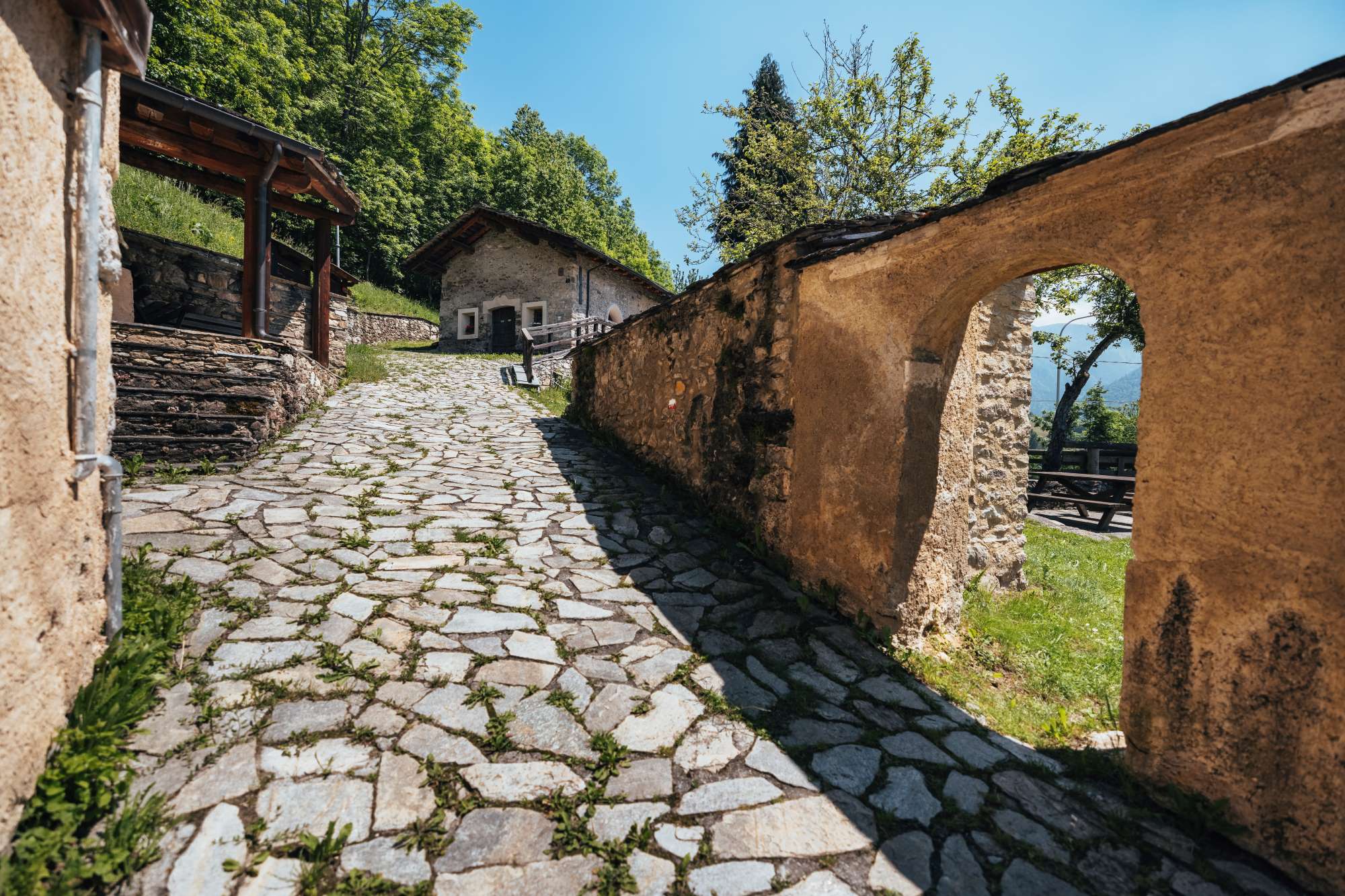 Winter in the mountains was very hard to live in: snow covered fields and forests and survival required ingenuity. Crafts such as that of the anchovy maker were born out of need, and in the Seles Museum – of itinerant crafts you can retrace their steps.
The museum is located in Celle di Macra in the hamlet of Chiesa and is housed in the old chapel of S. Rocco. It tells the story of the itinerant trades, some widespread throughout the Alps and others typical of the Maira valley, and in particular that of the anchovy makers. This craft, initially practised on a seasonal basis, later became a permanent job and has survived to the present day, mainly involving certain hamlets of Celle di Macra, Macra, Lottulo and Paglieres. The museum will take you into their history with original items and clothing, descriptive panels and multimedia stations with films and documentaries.
A point of reference and collection of the testimonies and documentation of all the anchovy makers of the Maira Valley, the Seles Museum is part of a thematic itinerary in the Cellese territory, complementing the visit to the museum itself.
Come and discover how the ingredient of the area's most famous dish, Bagna Càuda, got here, and then enjoy it in a typical restaurant: it will taste even better!
How to visit the site

Summer opening 2022 of the Anchovy Museum and Pinse space: July Sunday 3-10-17-24-31 August Sunday 7-14-21-28 + August 15th September Sunday 4 Opening hours: 2.30 p.m. to 6 p.m. Special opening for guided tours of the parish church and Chapel of San Sebastiano on Saturdays: 18 June - 9 July - 16 July - 20 August - 10 September - 17 September opening times: 10 am - 1 pm For all other periods on request, call Augusto: 333 7167977 municipality of Celle 0171 999190 Tuesday / Wednesday / Thursday times: 8-13 From October to May ask Locanda Maraman Oste de Seles (+39) 349 5326880 / (+39) 329 3219082
They might interest you
Other attractions similar to this one.