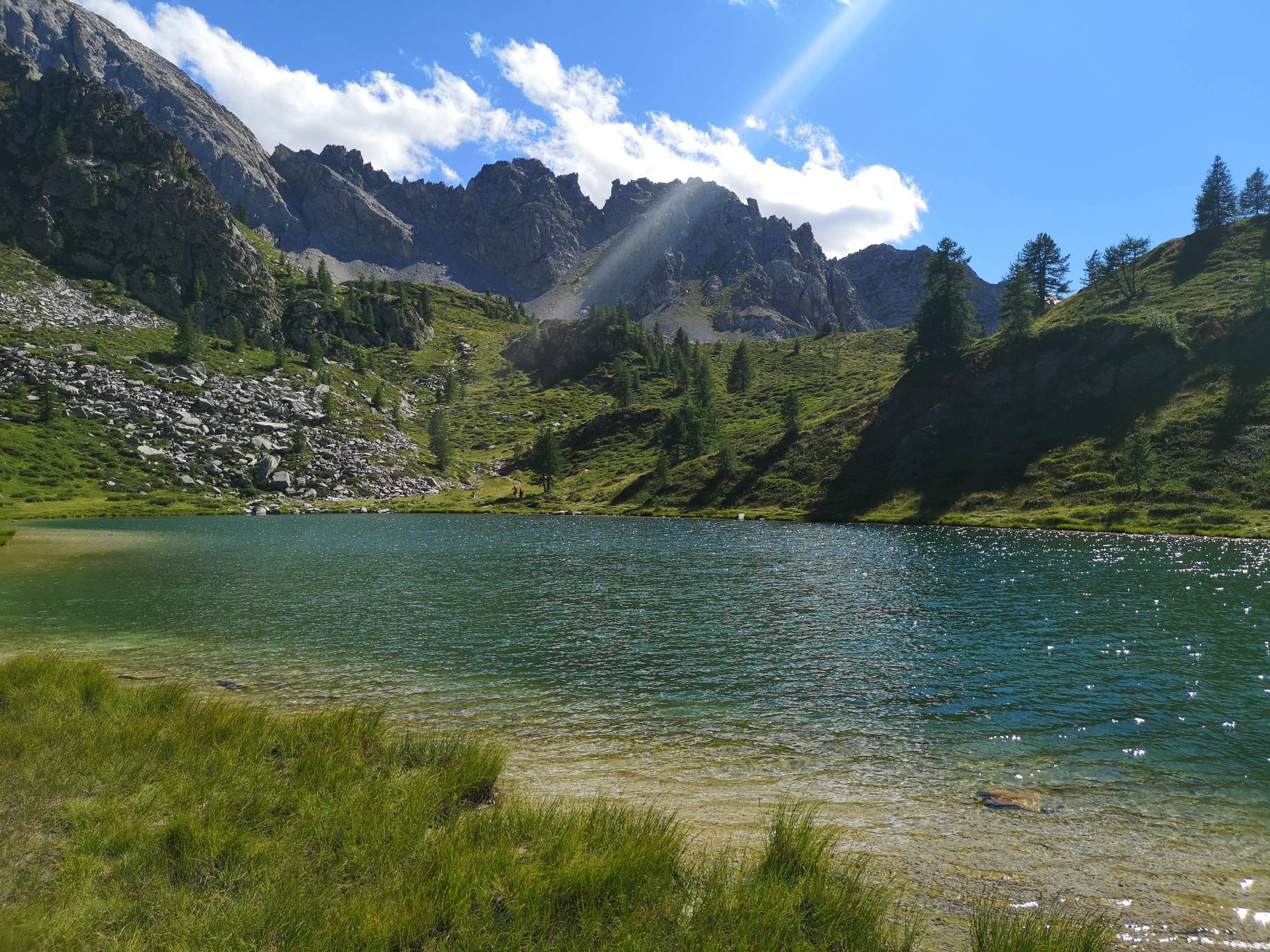 Ring tour that offers an extraordinary panorama, up to the Lago Nero, a beautiful stretch of water.
The route starts from the Grange Selvest (1666 m) shortly after Preit di Canosio. From the car park, cross a wooden bridge and continue to the right along the road through the larch forest. After half an hour we reach Grange Culausa at 1911m. From here, a path starts that allows us to admire Rocca la Meja in the distance. After crossing the hill at an altitude of 2304 m, a small descent leads to a small pool of water and then to the basin of Lago Nero which, like a terrace, overlooks the Preit di Canosio valley.
Along the right-hand side of the lake, we take the descent towards the Grange Chiacarloso (2080) and then the Grange Colombero. With a small diversions on the way back, it is also possible to reach the Alpine tombstone (2036 m) or the Pis del Passet waterfalls (1610 m). For the last part of the route, the path follows an asphalt road to the car park.
Information
Ascent: 700 m
Distance: 11.0 km
Region: Canosio
Seasons: Spring, Summer
Difficulty: Family-friendly, Medium Difficulty
Mountain sports are potentially dangerous activities and must be undertaken with the right equipment and preparation. We invite you to consult the weather and avalanche bulletin before embarking on an excursion and/or contact a guide for assistance. The Valle Maira Tourist Consortium declines any responsibility in relation to the advice and itineraries shown here, which must be evaluated personally according to the weather conditions and snow cover.