On foot
Ciciu del villar tour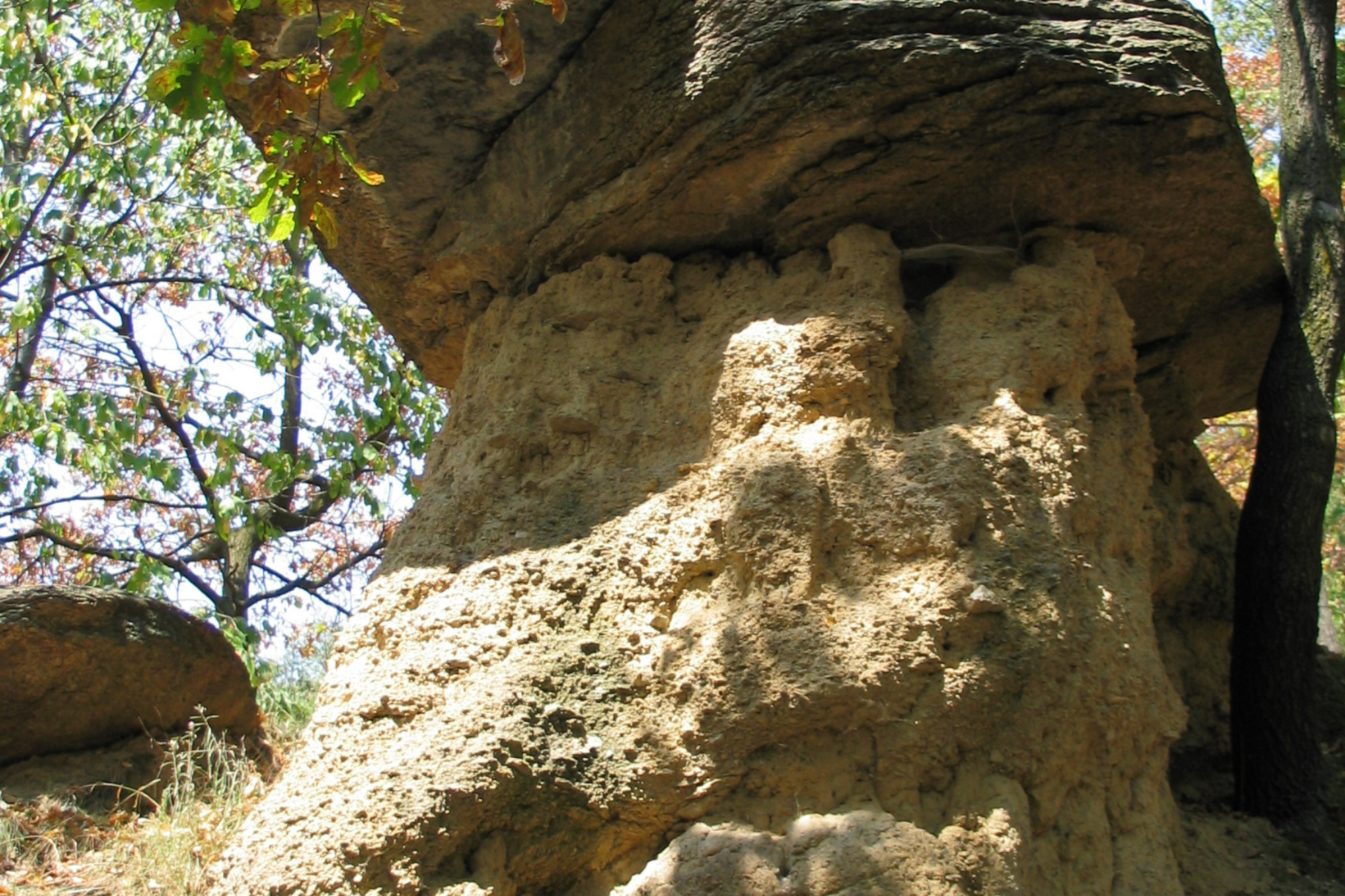 Aided path in a nature reserve, characterized by mushroom-shaped erosion columns called "Ciciu del Villar".
The Ciciu del Villar Nature Reserve is located near the town of Villar San Costanzo, at the foot of Mount San Bernardo. It was created to safeguard the erosion columns, probably formed following the last ice age, with a particular mushroom shape. They take the name of "Ciciu", a word derived from the Piedmontese dialect which means "puppet", in relation to the legend of the patron saint of the municipality San Costanzo.
The reserve is also characterized by very rich flora and fauna: there are mainly chestnut and oak trees and many species of birds and mammals typical of the area.
It has two paths: the first reaches a viewing platform and from here you go back; However, there is the possibility of continuing and arriving as far as Colle Liretta, from which hang gliders and paragliders can be launched. The area is always open and can be visited all year round with a picnic area.
Information
Ascent: 300 m
Distance: 4.0 km
Region: Villar San Costanzo
Seasons: Autumn, Spring, Summer
Difficulty: Easy, Family-friendly
Mountain sports are potentially dangerous activities and must be undertaken with the right equipment and preparation. We invite you to consult the weather and avalanche bulletin before embarking on an excursion and/or contact a guide for assistance. The Valle Maira Tourist Consortium declines any responsibility in relation to the advice and itineraries shown here, which must be evaluated personally according to the weather conditions and snow cover.