Acceglio
In the splendid setting of Rocca Provenzale and Castello there are three rings for cross-country skiing, for a total of...
Canosio
We are in the area of ​​Canosio, one of the best-known places in the valley for ski mountaineers, which offers...
Acceglio
Itinerary usually practicable even immediately after the snowfalls, without particular difficulties, which offers breathtaking views. We are above Ponte Maira,...
Stroppo
A classic itinerary which however never tires, with a certain difference in altitude, also suitable for good skiers, who however...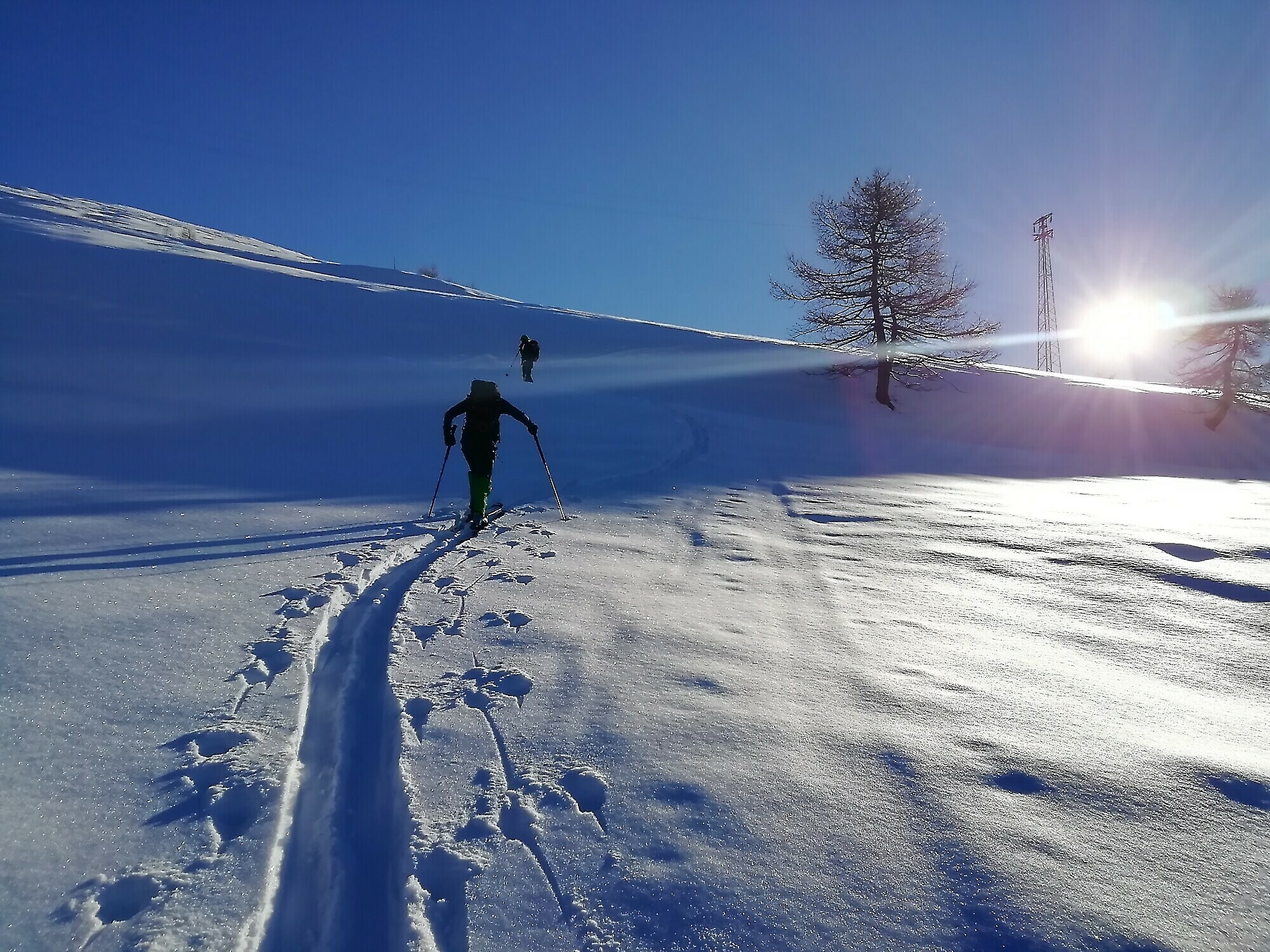 Elva
A classic ski mountaineering trip, which develops on relaxing and sunny slopes. Suitable to inaugurate, as well as to conclude...
San Damiano Macra
Mount Birrone (2131 m), between the Maira and Varaita valleys, stands clearly visible from the plain and from its top...
Acceglio
A long but rewarding walk in front of Rocca Provenzale and Castello, symbols of the valley. Starting from the refuge...
Acceglio
We are in the lateral valley of Unerzio, one of the most spectacular and unspoilt of the valley. Along this...
Marmora
Classic itinerary in the beautiful valley of Marmora, perfect for those who approach for the first time snowshoes with safe...